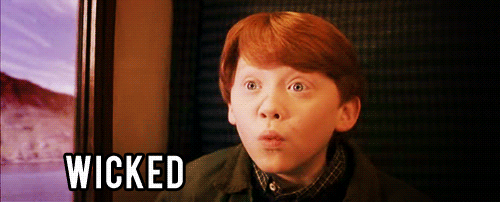 "

Thanks to the Wizengamot, the British and American Ministry of Magics and a handful of tech-friendly professors from

Hogwarts School of Witchcraft & Wizardry

, a Hogwarts education has now become available online to all aspiring witches and wizards.

"
That's right die-hard Harry Potter fans can now enroll at Hogwarts for an online education in witchcraft and wizardry. You can go through seven years of the Hogwarts education with legitimate quizzes, test, homework, essays, and even digitized textbooks. And the best part? Absolutely free. That's right, you can surpass your friend's rudimentary muggle education with your wicked wizard training from the Hogwarts School of Witchcraft & Wizardry.

Ready to enroll? Click Here
And I leave you with this as I get ready for a Harry Potter movie/book binge