When fifteen-year-old Clary Fray heads out to the Pandemonium Club in New York City, she hardly expects to witness a murder -- much less a murder committed by three teenagers covered with strange tattoos and brandishing bizarre weapons. Then the body disappears into thin air. It's hard to call the police when the murderers are invisible to everyone else and when there is nothing -- not even a smear of blood -- to show that a boy has died. Or was he a boy?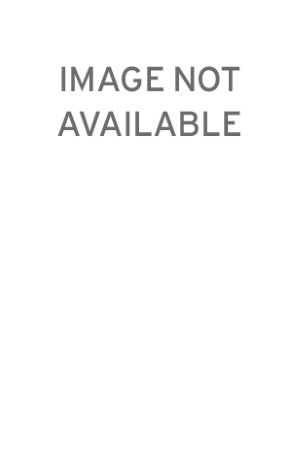 This is Clary's first meeting with the Shadowhunters, warriors dedicated to ridding the earth of demons. It's also her first encounter with Jace, a Shadowhunter who looks a little like an angel and acts a lot like a jerk. Within twenty-four hours Clary is pulled into Jace's world with a vengeance, when her mother disappears and Clary herself is attacked by a demon. But why would demons be interested in ordinary mundanes like Clary and her mother? And how did Clary suddenly get the Sight? The Shadowhunters would like to know....
Exotic and gritty, exhilarating and utterly gripping, Cassandra Clare's ferociously entertaining fantasy takes readers on a wild ride that they will never want to end.
_________________________
Hey Guys I thought I'd start my reviews with one of my favorite books. City of Bones by Cassandra Clare. Can I just say how brilliant this woman is? She has created a new world filled with Demons, Shadowhunters, and a bunch of other magical creatures. Its just bloody brilliant.
First off I'm going to fangirl about Jace. He's like this sarcastic, rude, teenage boy, but you love him because well I don't really know why. When you first meet him he's seems like a total jerk and you're just like 'Ugh no I don't like this guy.' But as the story goes on he grows on you and you will never turn back. Once you go to the dark side you don't come back.
Okay so I've established that you will love Jace let me move on to why this is like the greatest book in history, besides Harry Potter of course. In this book you will see a side to New York that we mundanes (someone from the human world) can't see. Clary, the main character that the story follows, finds out that her mother has been keeping a very important secret from her. Before Clary can find this out her mother is taken, and the book is basically about trying to get her mother back, but as they do this you find out that there are two sides to this coin. Valentine, the man that had Clary's mother, wants to take over, and through out the books series the Shadowhunters fight Valentine to keep the balance.
I must warn you some of the characters are really irritating, and you probably won't like them, but they grow on you by the second book. But can you tell me when there hasn't been at least one irritating character in a book?
When this book first came out I turned my nose up at it. You have to understand at the time I had an aversion to books. I wanted nothing to do with any of them. Percy Jackson is actually the book that got me into reading. Anyways I picked up The Infernal Devices also by Cassandra Clare not knowing they were connected at the time. I finished the first one and then devoured the second whilst I was waiting for the third and final book to come out I bought this on my NOOK. I now have this is paperback because I wanted a physical copy. Nothing beats a good book right? After the first few chapters I feel in love with this series and I am now on the fourth book.
If you get a chance to buy, borrow, or get a copy from the library do it. It is so worth it.
Now onto my rating of the book:


Overall: 5 Stars
Author: Cassandra Clare
Publisher: Margaret K. McElderry Books
First Published: March 27th 2007
Pages:
485 pages
Series book: Yes
Will I read the next one: Yes
So I hope you guys will read this and like it as much as I do.
~Ariadne James
P.S This has also been made into a movie! I have seen it twice now and I love it. It does follow the book for the most part, but there are a few mistakes. Here's a trailer: